In Praise of Empathy : Practical Ethics or Ethical Practice in Business.
Reading Time:
7
minutes
In Praise of Empathy : Practical Ethics or Ethical Practice in Business
In our professional lives, who has never witnessed or been part of a complicated, conflicting, or even aggressive communication situation?
Who has never had to work with someone with whom we had difficulties communicating, understanding each other, or even not getting along at all?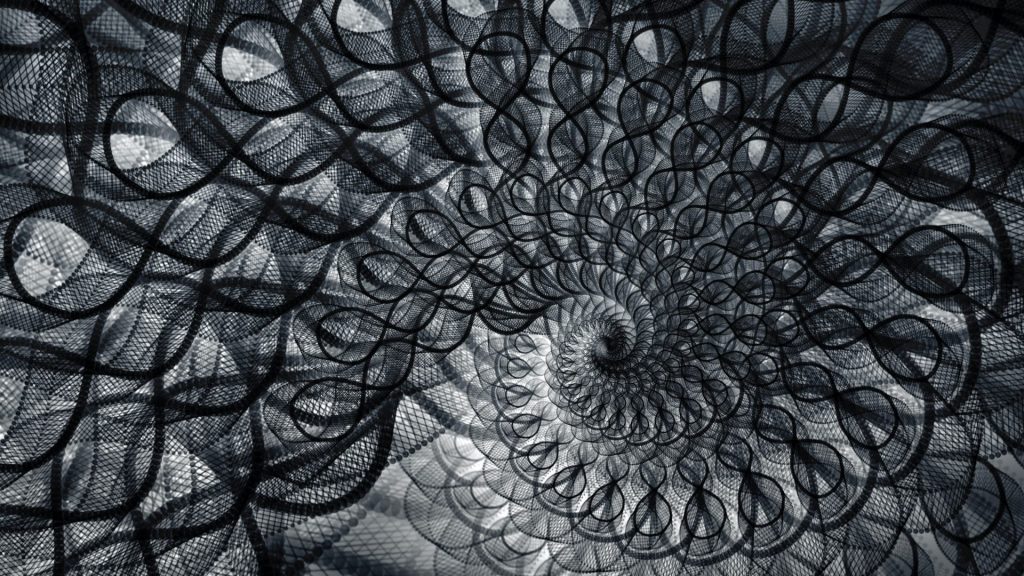 The cost of poor business communication
Differences of interest, vision, opinions, cultural, educational are all factors able to complicate communication between individuals.
---
Even without arriving at violent conflicts, different modes of operation or communication between employees can lead to misunderstandings, complicate certain discussions, or even completely degenerate.
---
Vocoli, an American publisher of collaborative platforms, published a study in 2015 on the cost of poor internal communication in companies.
 The loss of money for a company in regards to communication problems would be estimated at 26,041 euros per person per year. Again, the losses linked to the decline in employee engagement are estimated at 500 billion dollars per year in the United States.

The term "poor internal communication in a company" can certainly take on different realities.
---
Interpersonal communication is an important part of communication in the professional world. Most declining employee engagement is related to poor interpersonal human situations.
---
Among the components of a burnout are, for example, feelings of emotional exhaustion and depersonalization, according to the French Institute of Health and Safety at Work. In this sense, establishing effective structural interpersonal communication could emerge as a priority within any company.
Nonviolent Communication (NVC) : a humanistic, affordable and efficient method
NVC, or Nonviolent Communication, is a communication process theorized by Marshall Rosenberg (1934-2015), which is essentially based on benevolence and empathy, most excellent human virtues if any. Its origin is therefore none other than the consideration of the notion of humanity 
---
"The Disposition of understanding, of compassion towards others, helping those in need." Larousse dictionary
---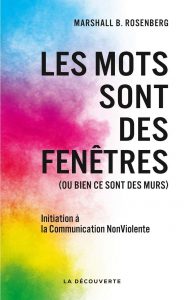 This humanistic communication method developed by Marshall Rosenberg is all the more relevant for its methodical approach, based on four main steps:
1. The Observation : of behavior that affects our well-being, in a factual way, without value judgment.
2. The Feeling(s) : which arise wthin us as a result of the said behavior.
3.  The Need(s) : search for the root cause, the need(s) that generated this (these) feeling(s) in us.
4. The request : formulating concrete actions towards our interlocutor that could contribute to our well‐being.
Nonviolent Communication appears not only to be a truly structured and easily understood method of communication; but also singularly disconcerting in the simplicity of its approach, in that it suggests to push at the center of communication the fundamental characteristics of our condition as human beings. First of all our feelings, those reactions that we are often asked to smoothen over or put aside in our professional lives. Then our needs, which are, according to Marshall Rosenberg, the immersed counterpart of all feelings. The success of the approach rests on the fact of appealing to another human characteristic which is only too little part of the valued list of virtues in business: empathy.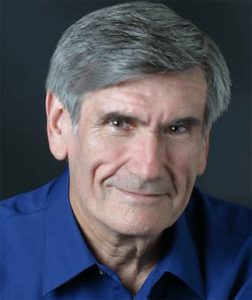 ---
"Behind  intimidating messages, there are only individuals who beg us to meet their needs." Marshall Rosenberg
---
What if all difficult corporate communication could be aborted by kindness and empathy? The American psychologist highlights the benefits of these human qualities, which would make it possible to identify the feelings and implicit needs expressed in any communication, and to "receive his words as a gift from one of his fellow men, who seeks to share". He also defines empathy as the ability to "respectfully understand what others are going through."
The role of business ethics
Is living well together not one of the fundamental characteristics of the very notion of ethics?
The Larousse dictionary features two main definitions of the word "ethics":
"1. Part of the philosophy which considers the foundations of morality.
2. Set of moral principles that are the basis of someone's conduct. »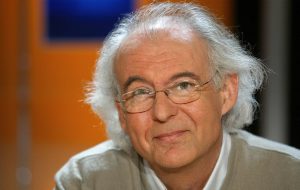 In his book "Ethics Explained to Everybody", the French philosopher Roger-Pol Droit sheds some interesting light on the distinction between morality and ethics as well as on the need to put ethics back at the heart of current debates:
---
"Morals" will mainly designate the existing and transmitted values, "ethics" the work of elaboration or adjustment made necessary by the changes in progress. (…) In a society in the process of globalization, there is a question of inventing the coexistence of several value systems which formerly were unaware of each other and had only few opportunities to meet daily." Roger-Pol Droit
---
This view echoes Aristotle's theory of virtue ethics, in that he distinguished between intellectual virtue, acquired, learnable, and growing with experience; and moral virtue, innate, which according to him is anchored in each of
us and which refers to the virtues of wisdom, kindness, courage,…
His approach to virtue, and a fortiori to ethics, also places man at the center of all reflection, and advocates for human happiness as the ultimate goal.
Roger-Pol Droit equally offers a tremendously humanist approach to ethics when he writes:
"Among the problems of reflection on ethics, one must ask oneself whether there are universal impulses or feelings and whether we can derive rules from them that are truly valid everywhere and for everyone. (…) There is a great diversity of ethical rules. Many of these rules vary according to eras, civilizations, social groups, and beliefs.
(…) If we are looking for a first common denominator, both simple and exact, it seems quite possible to me to find it. Here is the one : Ethics is first and foremost about caring for others. For the existence of others, for the multiple relationships between others and me, which should be the most universal starting point of all forms of ethics. "
This postulate is very similar to that of the NVC, which advocates for an approach based on the universality of our condition as human beings. Of being driven by feelings and needs; and having to reconnect with each of them in order to foster peaceful relationships and communications in all circumstances. The key to reconnecting us to our common essence is empathy.
The link between ethics and empathy
The Greek root of the word "ethics", "èthos", refers in particular to habits, to the way of behaving in society. What if the right way to behave in society, and a fortiori in business, should be above all, empathetic?
What if this empathy allowed everyone to better live and work more effectively together? Empathy, a high quality so little valued in the archetypes of a company, would it ultimately be much more bankable than recruiters and managers would generally seem to think ?
In a recent article on Forbes' website, Tracy Brower wrote in her article "Empathy Is The Most Important Leadership Skill According To Research" wrote
---

"We've always known that showing empathy is good for people, but recent research demonstrates its importance for everything, from innovation to employee retention in business."

---
The figures given in this article are impressive. From a study conducted by the company Catalyst on some 889 employees, the results in terms of employee engagement range from one to two: 76% of people who say they work with empathetic managers say they are engaged in their work, compared to only 32% of people who say they have less empathetic managers.
---
The numbers for workplace innovation are even more dramatic: 61% of people who work with empathetic managers say they are innovative, compared to just 13% of people who say they have less empathetic managers.
---
Marshall Rosenberg explains that the NVC approach, by focusing on feelings and needs of the other person through empathy, makes it possible not to feel "dehumanized" or personally attacked by a difficult message; by removing our system of off judgments, criticisms, etc., to focus on another message.
---
Empathy would therefore not, as one might spontaneously think, push to take things personally; but on the contrary, would allow to take a step back from a situation, following the concepts of NVC.
---
Carol Gilligan is an American philosopher and psychologist who theorized "ethics of care" or "ezhics of solicitation". This theory of relational ethics is essentially based on the attention and care given to others, to their needs, and to our relationships with them. Aspects which are therefore necessarily based on empathy, this "intuitive ability to put oneself in someone else's shoes, to perceive how they feel", according to the Larousse dictionary.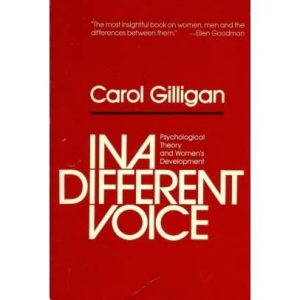 Marshall Rosenberg believes that in order to show empathy, it is necessary to "empty our minds and listen with our whole being".
According to Rosenberg, any intellectual approach or process of reflection involves a part of categorization, of judgment, loyal to our own system of values ​​and beliefs. This would block or limit any truly empathetic approach to listening to others, and giving them all the space they need.
As the Chinese philosopher Zhuang Zhou said "That which can never be heard by the ear or understood by the mind.".
These reflections raise questions about current technological advances, including artificial intelligence. Will such a form of intelligence have the capacity to be empathetic?