Universal Basic Services (UBS), if you choose…
Reading Time:
8
minutes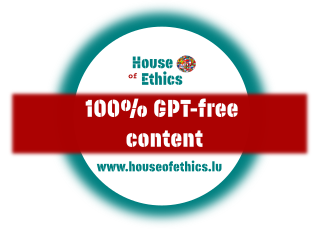 Attention to the Reader: All House of Ethics content is 100% gpt-free / llm-free. We don't use any computational tool to write nor analyze our articles or videos. 
Universal Basic Services, if you choose...
The Corona crisis shocked us with its social regulations and exposed several weaknesses of market-coordinated, stratified societies: fragile childcare arrangements, limited community health capacities, and poor elderly care, among others. It showed at a greater level the yet existing inequalities. Although many of these vulnerabilities are common and universal, they disproportionately affect those in poorer classes of society and vary widely by region.
While Universal Basic Income (UBI) has gained widespread attention as a potential solution to address economic inequalities, there is one big problem with UBI. It does not address the differences in people's capabilities of making use of the income they receive. Notably, as long as people do not have the capacity to make use of the given money in a way that would allow them to pursue their desired life, the UBI is ineffective in universally benefiting everyone. It's not by implementing policies increasing consumption and income that society's members gain access to certain opportunities that will enhance their well-being, but rather through policies expanding their capabilities and freedoms.
Hence, an alternative tool is needed to combat inequalities while removing the obstacles hindering one from pursuing certain paths in life.
A possible approach to address the above mentioed basic weaknesses revealed during the pandemic is introducing legally protected Universal Basic Services (UBS).
UBS is a policy tool tailored around achieving equality of opportunities.
Implementing UBS as a policy would grant individuals access to certain opportunities that will enhance their well-being and allow them to pursue the lives they want. As people need similar capabilities to choose the life they want to live, but do not all share these capacities, implementing a tool that assures all of society's members the capacities to flourish would result in a more just society.
The introduction of universal basic services makes all members, and not only one small part of society, more resilient to different economic shocks it may encounter in the future.
Nevertheless, UBS is a very broad term and can entail many different services. In this article, I will discuss why universal basic services based on Martha Nussbaum's list of ten capabilities is a promising tool to combat social injustices.
At this juncture, it is worth nothing that, in contrast to Rawls, Nussbaum claims that the focus on distributive justice shouldn't be the resources society's members can use to pursue their ambitions, but rather, the functionings (1) they can achieve if they wish.
For this reason, she comes up with a list of capabilities she argues one must obtain to have the freedom to pursue a certain type of life. According to her, everyone should have access to all ten capabilities to have access to certain opportunities that enhance their well-being and allow them to pursue the lives they want.
Although it is up to the individual to pursue success in all central areas of human life, they must have the capabilities required to make that possible. Furthermore, society's members are not excluded from choosing something else, but via the UBS, they have the capacity to choose.
The power of choosing
By providing UBS, society empowers its members to choose a path that suits them, rather than the path that is prescribed for them. The implementation of UBS based on Nussbaum's capabilities will increase individual freedom and capabilities, as well as provide society's members with opportunities they need to thrive.
(1) – A functioning is an achievement, where a capability is the ability to achieve. Taking the bus for is a functioning, capability is choosing between taking the bus or not.
Martha Nussbaum's 10 capabilities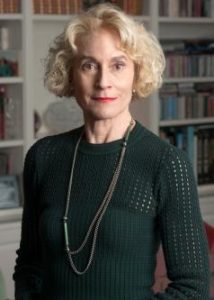 How Martha Nussbaum's capacities would remove the obstacles and circumstances inhibiting success in central aspects of human life?
Martha Nussbaum's ten capabilities for a flourishing human life
According to Nussbaum, the state should secure to all its members at least a threshold level of the following ten central capabilities (2):
Life. Being able to live to the end of a human life of normal length; not dying prematurely, or before one's life is so reduced as to be not worth living.
Bodily health. Being able to have good health, including reproductive health, adequately nourished, and adequate shelter.
Bodily integrity. Being able to move freely from place to place, secure against violent assault,
including sexual assault and domestic violence; having opportunities for sexual satisfaction and
choice in matters of reproduction.
Senses, imagination and thought. Possessing the ability to think and reason, and having access to scholarly traditions such as art, literature, and science. Having enjoyable experiences and avoiding unbeneficial pain.

Emotion.

Having the ability to form and mourn emotional attachments to others. (i.e., supporting forms of human association shown to be crucial in their development.)
Practical reason. Having the ability to conceptualise what is good to engage in critical reflection about the planning of one's life.
Affiliation. It consists of the ability to interact with others, and non-discriminatory participation in society.
Other species. Being able to live with concern for and with animals, plants, and the world of nature.
Play. Being able to laugh, to play, to enjoy recreational activities.
Control over one's environment. Divided into the ability of political participation and having material rights to own property and the ability to seek and accept employment.
These ten capabilities are considered to remove the obstacles and circumstances inhibiting success in central aspects of human life. Each individual must possess each one of these capabilities in order to have the freedom to choose their own path. For society to be just, society should guarantee its members the means and circumstances to secure each of these capabilities.
Be that as it may, Amartya Sen has some concerns with Nussbaum's list. Amartya Sen is an Indian economist and philosopher who has taught and worked in the United Kingdom and the United States since 1972. He is Thomas W. Lamont University Professor at Harvard University, Master of Trinity College in Cambridge, Senior Fellow at the Harvard Society of Fellows, and Drummond Professor of Political Economy at Oxford University. He has made significant contributions to welfare economics for which he was awarded the 1998 Nobel Prize.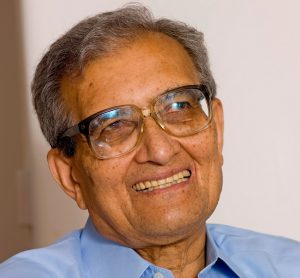 Sen specifically criticizes the list's inadequate scope for democratic deliberation. As Sen, I agree that the task of weighing various capabilities should be left to critical political scrutiny of each society based on public deliberation. Nevertheless, I lack the
space to provide a full overview on this procedure's structure. Instead, I use these capabilities to form a set of services at each member's disposal. It is important to note that I do not assign any lexical order to the services;
they are all of equal importance.

How the ten capabilities proposed by Martha Nussbaum provide a valuable framework for designing UBS.

To start we would need to introduce the structure of the list of services based on Nussbaum's capabilities. That is, a set of essential services that would ensure that individuals have access to the resources necessary to achieve each of these capabilities, expanding individuals' opportunities and freedoms to lead fulfilling lives.

Eight services securing sufficient possibilities in central areas of human life.

While these services pre-exist and were brought up by others, I compiled these eight together, arguing that jointly, they enable society's members the freedom to live successfully and autonomously.

1. Healthcare. All members have unconditional access to good quality healthcare, based on clinical need, independent of one's ability to pay.
2. Childcare. All children are eligible for universal free entitlement until compulsory schooling. Therefore, every parent has the right to access quality childcare, regardless of their social status.
3. Education. All society's members have free access to education. Primary, secondary, and post-school education are freely accessible for all members of society.
4. School lunches. Universal free school meals for primary school children. Each child is provided a nutritious, healthy meal during lunchtime at school.
5. Public transport. Universal free bus services as to make transport available to all who need it, regardless of ability to pay. This is about being free and about availability. People living in society's rural areas also access public transport. Nobody should be prevented to get from point A to B depending on their ability to pay or the lack of infrastructure.
6. Information. Access to internet connectivity, qualitative speed, and appropriate learning on the use of digitalities are freely accessible to all society's members. All agents have the right to go freely online and use qualitative information and communications technology distributed on an equitable basis through government regulations.
7. Adult social care. No stringent means test must be passed to access secure and good quality adult social care. It is available to all members.
8. Libraries and parks. Books in council libraries are unconditionally at all society's members' disposition.
Leisure spaces (e.g., local parks, libraries, swimming baths) open to the public developed by local authorities are guaranteed to benefit equally all society's members freely.
One question, nevertheless prevails:
How does this UBS ensures all society's members to hold the ten capabilities
It is worthwhile mentioning that all universal basic services support one another. Namely, these services only allow each member to have these capabilities if taken as a whole ( Sen, A., (2005). Human rights and capabilities. Journal of Human Development, 6(2), 151-166). Take, for instance, healthcare and public transport. If one cannot get from point A, one's home or site of the accident, to point B, the hospital, one doesn't have access to healthcare. Even if healthcare is freely at one's disposal, one is incapable of accessing that universal basic service.
Generally speaking, it is not the services individually that secure these capabilities, but it is the provision of the entire list that produces the capabilities one must obtain to have the freedom to succeed in all areas central to human life. From this viewpoint, I argue that this article's UBS ensures society's members have the capabilities listed by Nussbaum, inducing the removal of obstacles and circumstances hindering one's freedom to live a successful and autonomous life.
That said, I still need to prove why I claim the latter. Let's pick one of the ten capabilities I consider to be overlooked in the debate on distributional justice, namely, Bodily Integrity.
Bodily Integrity
This capability is directed to the ability to move freely, having bodily, sexual, and reproductive autonomy, and the freedom from violence.
This means that an agent holding this capability is able to access the environment as she desires and is considered an active member of society.
Three services stand out when it comes to securing bodily integrity. Firstly, education allows, especially women, to leave their partners when they are subject to domestic violence. Education provides all agents with skills to improve their work capabilities and hence go on to participate in economic activity. In women's case, this increased earning power and access to jobs removes the obstacle of leaving the violent environment for a safer one. Having the capability to avoid being beaten up has a significant effect on bodily integrity.
Secondly, the capacity to freely move to desired places by providing free public transport is self-explanatory. One has the ability to move freely from one point to another.
And lastly, Free childcare allows parents, especially mothers, to work without sacrificing their family responsibilities. Free childcare removes the burden of unpaid domestic work and gives individuals bodily and reproductive freedom, allowing them to be active in society without having to choose between their career and family. Women no longer have to trade-off between pregnancy and career goals, giving them bodily, reproductive, and sexual autonomy.
These services give individuals bodily and reproductive freedom, allowing them to be active members of society without having to choose between their career and family.
This article argued for a policy that aims to provide essential services to everyone, ensuring individuals have the capabilities necessary to achieve a fulfilling life.
This policy comes as a set of unconditional and universal set of services. By implementing UBS as a policy, society's members would gain access to certain opportunities to improve their well-being and live the lives of their choice.
Even if this approach would require a significant investment in social infrastructure and services, it has the potential to reduce economic inequalities.
M.A. Economics & Philosophy | Social Justice | Finance | Narrative economics | Music & Art
Posts
M.A. Economics & Philosophy | Social Justice | Finance | Narrative economics | Music & Art

My interests in socio-economic injustices, sustainability, and finance have led me to challenge the normative side of economics and pursue a Master of Arts degree in Philosophy and Economics at Universität Bayreuth, having completed my Bachelor's in Economics in Belgium.

My ultimate goal is to collaborate with other brilliant minds, dedicated to address moral issues at the intersection of economics and politic and enhance inclusivity within our political and economic system. 

I am fueled by the belief that nothing is impossible if we remain persistent and driven. This drive is reflected in my personal motto: "If the space does not exist, you create the space. If the opportunity is not there, you create the opportunity.