Reading Time:
7
minutes
The "uncanny valley" in robotics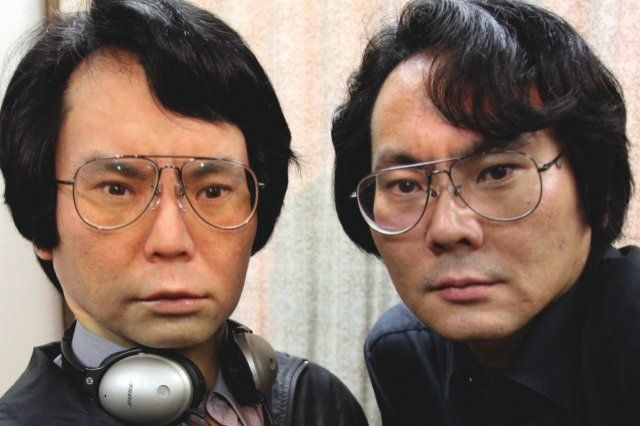 In 1970, the Japanese roboticist Masahiro Mori from the Tokyo Institute of Technology coinded the concept of the "uncanny valley". In robotics, the "uncanny valley" is a hypothesis :
"We are initially delighted and intrigued by robots as they become more humanlike. When they become very human-like, our response switches to revulsion." (Masahiro Mori)
In fact, researchers debate whether to comes as close to human appearance or simply leave the robot with its mecanical appearance. 
Excerpt of an interview with Masahiro Mori, the inventor of the "uncanny valley"
In 2012, Masahiro Mori, was interviewed by Norri Kageki. Here are 3 Q/As. Mori's valuable insight on robotics and ethics – to be read.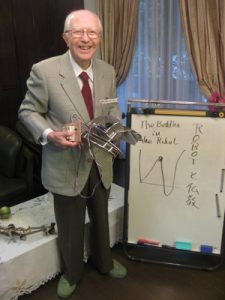 Norri Kageki: Your essay titled "The Uncanny Valley" first appeared in a 1970 issue of Energy. How did this come about?
Mori: Since I was a child, I have never liked looking at wax figures. They looked somewhat creepy to me. At that time, electronic prosthetic hands were being developed, and they triggered in me the same kind of sensation. These experiences had made me start thinking about robots in general, which led me to write that essay. The uncanny valley was my intuition. It was one of my ideas.
NK: I don't think there were any robots that looked like humans back in 1970. And yet you had this idea.
MM: That's right. There were no such robots yet. In those days, people didn't think universities should be doing research on robots. They thought that it was frivolous to be working on a "toy." As with anything new, there was much opposition, and I felt that everyone was against me.
NK: There is a debate on whether the uncanny valley is a scientific concept or not. What is your view on this?
MM: I have read that there is scientific evidence that the uncanny valley does indeed exist; for example, by measuring brain waves scientists have found evidence of that. I do appreciate the fact that research is being conducted in this area, but from my point of view, I think that the brain waves act that way because we feel eerie. It still doesn't explain why we feel eerie to begin with. The uncanny valley relates to various disciplines, including philosophy, psychology, and design, and that is why I think it has generated so much interest. 
NK: How much response did you get when you first wrote your essay?
MM: You could say that there was no response.
Robots ranked by creepiness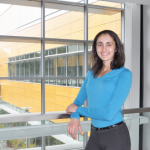 Maya Mathur, a biostatistician at Stanford University in California, selected 80 examples and asked an audience to rate the faces on a scale from 1 to 100for their human-look.
Two tasks were defined :
how mechanical and how human they looked

which robot would people trust with $100 bill
The audience also had to consider an important question: how enjoyable would it be to interact with that face every day?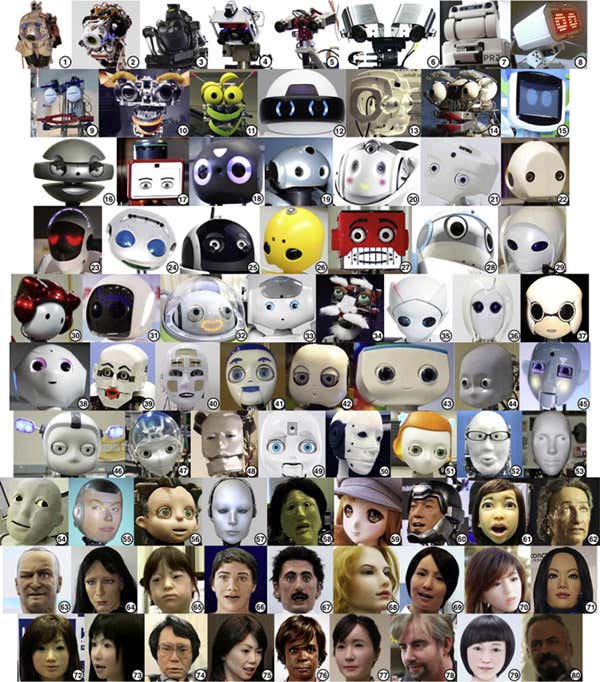 The resultat of the trust exercise kind of followed the uncanny valley theory. The more comfortable people felt with the face, the more likely they were to hand/trust the robot the money.
Plus, the "perceived" gender came into consideration. 
"There's a big difference between asking people how much they like a robot and how much they're willing to actually put their money where their mouth is," says Mathur. "I think ultimately, these data suggest that the uncanny valley is a real and tangible problem."
The leading robot models on the market
The Cambridge Dictionary defines anthropomorphism as
"The showing or treating of animals, gods, and objects as if they are human in appearance, character, or behaviour."
Why is it so important in robotics? Why are we debating about the "uncanny valley"?
Because we need to consider the ultimate goal : human-machine relations. And it so happens that we humans build relations based upon trust.
Thus concepts such as trust, respect are projected on the machine. That's why the human shape likeliness is crucial. Not only physical but also in a cognitive way.
Soft robotics and anthropomorphism are the answer to the physical aspect.
AGI, Artificial General Intelligence (meaning artificial intelligence + consciousness) on the cognitive level.
Back in 2015, the first humanoid hotel opened in Nagasaki, Japan. Nearly 250 robots were "employed" with only 7 human staff members left.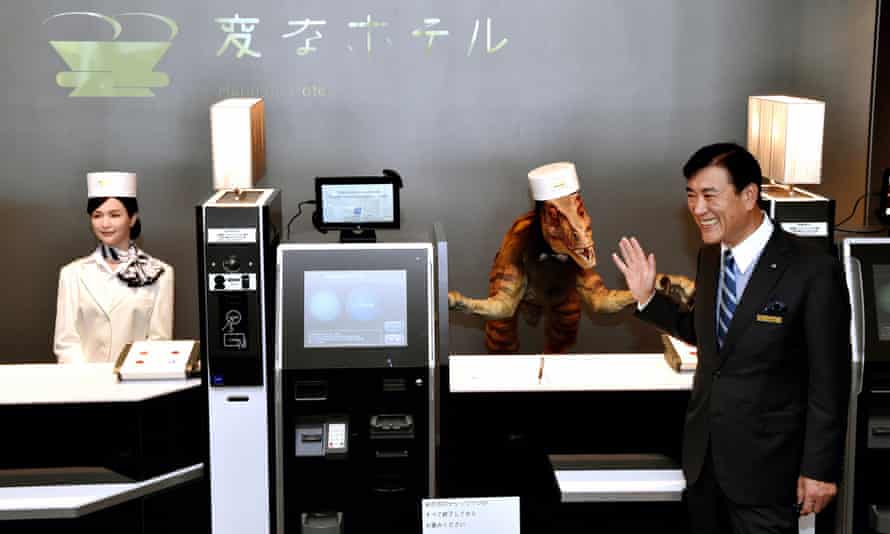 Hideo Sawada
, the President of the hotel proudly declared at the opening to aim at managing
 "the most efficient hotel in the world by reducing its human staff and using up to 90% of robots."

 
And in 2019, the story was over. Nearly all of the 250 robots were "fired" and replaced by human staff. 
The equation "the robot-run hotel + Ai + client service" couldn't be solved. It became a real-time failure of robotics. But why? What happened? 
This is how Sam Haddad described the hotel in one of his articles in
Le raconteur
. 
Until last year, if you had checked into the Henn na Hotel in Japan you'd have had a staff of 243 robots at your disposal. From the nodding velociraptor and humanoid "manning" the front desk, to the recycling bin droid that roamed the corridors and the chatty in-room artificial intelligence (AI) concierge, the world's first robot hotel even had mechanised fish swimming around a tank in the lobby.
Major glitches happened :
The in-room voice assistant would confuse snoring with a command and issue a response that would wake guests up… Nice!
The robots struggled with the different passport and identity-card formats and photocopying the documentation, so human staff constantly had to step in.
Customers grew annoyed with Churi, the voice assistant. Unlike Siri or Alexa, it struggled with flight schedules or theme park opening times.
Humans were needed for all the complaints. Humans were needed for the robots maintenance.
 "Just like any other tech, they needed regular servicing and constant software updates, and those things aren't cheap." Naumov
On the other side of the Pacific, Hilton's Connie had succeeded much better.
Maily, because its functions were limited to a specific task : answering quantitative questions about openeing hours or addresses. Simple database queries.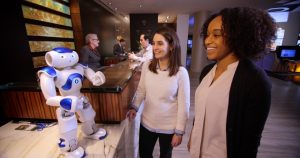 And yes, you recognized "Connie" as being one of the popular social robots by Zorabot.
Use of robots in health care
In Japan, first and foremost, then in Europe, especially in Belgium, the humanoid robots Pepper, VIK-e or Zora reinforce the staff of numerous nursing homes.
"Belgium is the country with the most humanoid robots serving people and health in the world, after Japan", Fabrice Goffin, one of the CEOs of Zora Bots.
Zora's body is developed in France by the world leader in humanoid robotics, the Japanese SoftBank Group. Its "brain" was designed by Zora Bots, whose software gives life to most of the humanoid robots on the planet. The technology sums up to 15,000 euros per unit, to be paid once or trhough a leasing plan.
Objective: entertain, motivate, interact with seniors.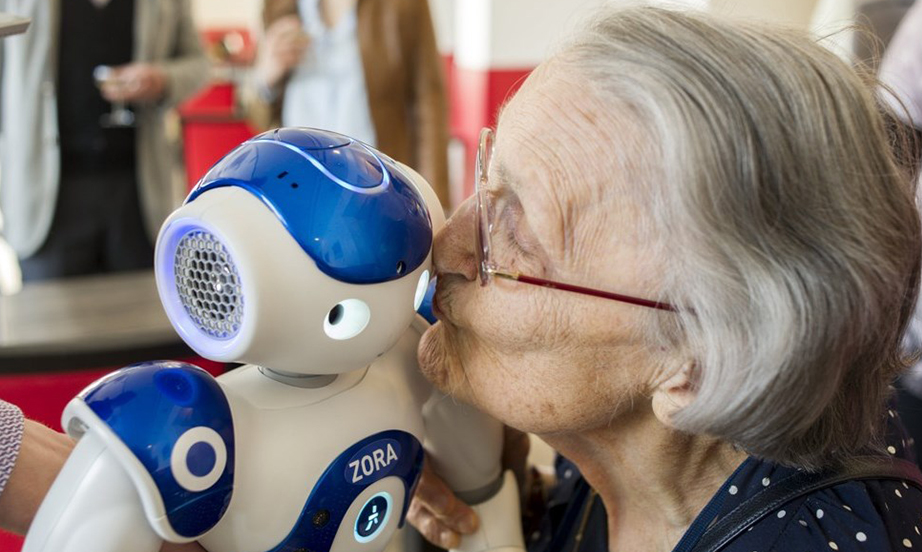 There's a rising wave of technology ethicists dedicating their work to ensure AI and tech is developed responsibly.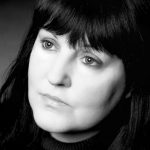 Kathleen Richardson, professor of ethics and culture of robotics and AI at De Montfort University sugests that here is this fantasy behind creation that is embedding in the practice of engineering and robotics and AI.  
"I don't think these people go into the office or to their labs and think I'm carrying out work that's going to be interesting to humanity. I think many of them have a God complex in fact, and they actually see themselves as creators."
The "uncanny valley" can also be a funny valley. That's what happened in Belium, in Ghent at the The Marriott Hotel, with Mario, the house-robot.
Mario became a real star in the city and was used as a local tourism magnet.
Through this success, Ghent thought a wonderful lesson on robotics and how to handle the complex qustion of robots integrating society.
It is mainly linked to their clear approach of what a robot should be, how to use it and where its place should be. Plus a good portion of Belgian humour.
Did you feel the uncanny valley with some faces or robots' pictures in this article?