Reading Time:
< 1
minute
Doctoral researcher in Bioinformatics
Latest posts
Expertise
Français
Doctoral researcher in Bioinformatics
My name is Ahmed Hemedan, I am a doctoral researcher at the bioinformatics core unit, LCSB at Luxembourg University. The research of my work covers a broad spectrum of applications of data science, bioinformatics and systems biology in the
life sciences. This includes the integration and interpretation of large omics datasets to the Disease Maps aiming to translate them into novel medical insights.
Furthermore, I use the revolutionary advances in artificial intelligence to develop machine learning-based paradigms to solve critical problems in medical research.
This resulted in a range of publications in peer-reviewed open access journals. Additionally, I use and extend the principles of the General Data Protection Regulation (GDPR) to make the research outcomes more personalized and FAIR.
I am advocating ethical approaches with all its facets (data, publications, source code of research software, etc) and I am active in communities promoting and implementing this for example The Carpentries community.
As a certified carpenters instructor, I try to empower biological researchers and librarians by teaching coding skills to work more efficiently and effectively with data, information and knowledge.
Contacts and links :
● Simply, send me a friendly email or If needed use my PGP key to encrypt the message. Find more crypto-goodness on keybase.
● ORCID identifier: 0000-0001-7403-181X further information/statistics regarding my publications can also be found on my Google Scholar.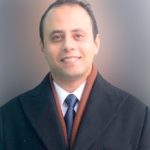 Je m'appelle Ahmed Hemedan, je suis doctorant à l'unité centrale de bioinformatique, LCSB à l'Université du Luxembourg. La recherche de mon travail couvre un large spectre d'applications de la science des données, de la bioinformatique et de la biologie des systèmes dans les sciences de la vie. Cela comprend l'intégration et l'interprétation de grands ensembles de données omiques dans les cartes des maladies visant à les traduire en nouvelles connaissances médicales. De plus, j'utilise les progrès révolutionnaires de l'intelligence artificielle pour développer des paradigmes basés sur l'apprentissage automatique afin de résoudre des problèmes critiques dans la recherche médicale. Cela a abouti à une série de publications dans des revues en libre accès à comité de lecture. De plus, j'utilise et étend les principes du règlement général sur la protection des données (RGPD) pour rendre les résultats de la recherche plus personnalisés et équitables. Je prône des approches éthiques sous toutes ses facettes (données, publications, code source des logiciels de recherche, etc.) et je suis actif dans les communautés qui promeuvent et mettent en œuvre cela par exemple la communauté des menuiseries. En tant qu'instructeur de charpentiers certifié, j'essaie de responsabiliser les chercheurs en biologie et les bibliothécaires en enseignant des compétences en codage pour travailler plus efficacement avec des données, des informations et des connaissances. Contacts et liens: ● Envoyez-moi simplement un e-mail convivial ou, si nécessaire, utilisez ma clé PGP pour crypter le message. Trouvez plus de crypto-bonté sur la base de clés. ● Je suis également disponible sur Twitter et Linkedin. ● Identifiant ORCID: 0000-0001-7403-181X de plus amples informations / statistiques concernant mes publications peuvent également être trouvées sur mon Google Scholar.
Responsable Supply Chain & Logistique
Latest posts
Expertise
Anglais
Responsable Supply Chain & Logistique
Vivre sans but c'est naviguer sans boussole
Passionné par les organisations humaines, je m'intéresse à l'anthropologie, la psychologie, la sociologie, l'économie & l'histoire. En semaine je me lève chaque matin pour accompagner la transformation des entrepôts et de la Supply Chain. Dans nos études ou dans notre travail, l'éthique doit prendre sa place pour accompagner notre faculté à juger nos idées et nos actes. L'éthique doit être la boussole qui guide nos décisions.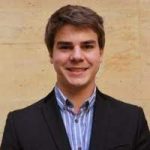 "To live without a goal is like cruising without a compass"
Passionate about human organizations, I am interested in anthropology, psychology, sociology, economics & history. During the week I get up every morning to support the transformation of the warehouses and the Supply Chain. In our studies or in our work, ethics must take its place to accompany our faculty to judge our ideas and our actions. Ethics must be the compass that guides our decisions.
Founder HOUSE OF ETHICS
Author's Posts
Founder HOUSE OF ETHICS
Katja Rausch is specialized in the ethics of new technologies, and is working on ethical decisions applied to artificial intelligence, data ethics, machine-human interfaces and Business ethics.
For over 12 years, Katja Rausch has been teaching Information Systems at the Master 2 in Logistics, Marketing & Distribution at the Sorbonne and for 4 years Data Ethics at the Master of Data Analytics at the Paris School of Business.
Katja is a linguist and specialist of 19th century literature (Sorbonne University). She also holds a diploma in marketing, audio-visual and publishing from the Sorbonne and a MBA in leadership from the A.B. Freeman School of Business in New Orleans. In New York, she had been working for 4 years with Booz Allen & Hamilton, management consulting. Back in Europe, she became strategic director for an IT company in Paris where she advised, among others, Cartier, Nestlé France, Lafuma and Intermarché.
Author of 6 books, with the latest being "Serendipity or Algorithm" (2019, Karà éditions). Above all, she appreciates polite, intelligent and fun people.
Doctoral researcher in biomedic systems
Latest posts
Expertise
Français
Doctoral researcher in biomedic systems
Daniele Proverbio believes in the value of multidisciplinary research and in the permeation of science in society – and vice versa. Thus, he prepared himself by graduating in Physics of Complex Systems, while also attending the SSST in Turin, an excellence school that focuses on multidisciplinary problems like bioethics, AI or warfare. Daniele holds a PhD in Computational Sciences for biomedicine. He's also attending an MBA and managing an IG channel for science communication. And having fun with many other projects!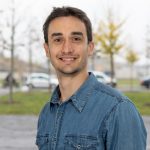 Daniele Proverbio croit en la valeur de la recherche multidisciplinaire et en l'imprégnation de la science dans la société – et vice versa. Il s'est donc préparé en obtenant un diplôme en physique des systèmes complexes, tout en fréquentant la SSST de Turin, une école d'excellence qui se concentre sur des problèmes multidisciplinaires comme la bioéthique, l'IA ou la guerre. Daniele est docteur en sciences informatiques pour la biomédecine. Il suit également un MBA et gère une chaîne IG pour la communication scientifique. Et il s'amuse avec de nombreux autres projets !
(Visited 1 times, 1 visits today)