Reading Time:
4
minutes
Katja RAUSCH - Founder House of Ethics
Born in the Grand Duchy of Luxembourg, lived and worked in Paris, New York, New Orleans. Speaks English, French, German, Italian and Luxembourgish.
Fields of Expertise : AI Ethics, Data Ethics, Robo Ethics.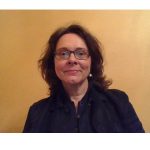 Lecturer Information Systems - Sorbonne University -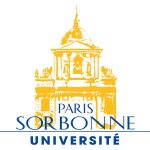 For over 12 years, Katja Rausch has been teaching Information Systems and Business Linguistics at the Sorbonne Management School (Paris 1-Panthéon Sorbonne). As lecturer at the Master in Logistics, Marketing & Distribution, Katja has been directing over a hundred final papers spanning from "Planned Obsolescence as Driver for Innovation?" or "Wearables : all for Data." to "Supply Chain and Data Governance" and "Are New North-East Shipping Routes in Logistics more Sustainable?". She has also been serving on numerous academic juries in mandatory selection processes for the Master's programs at the Sorbonne.
Lecturer in Data Ethics - Paris School of Business -
In 2016, Katja started one of the first Data Ethics classes in France, at the Paris School of Business. In her Data Ethics classes (Master level) she was focusing on traditional Western ethics and modern information theories, computer ethics, data science and data analytics. Privacy and data protection were a central part of her teaching.
Her classes were known for her alternative teaching methods and the then famous rhetorical battles on ethical dilemmas in artificial intelligence, robotics and human-machine interfacing.
Technical knowledge (Big Data, Deep Learning, Algorithms, Black Boxes, Datacenters, Datamining…) was combined with social, human, and philosophical imperatives. 
IT & Strategy Consultant in New York, Paris and Luxembourg
Before and while being a lecturer, Katja had started her career in the private sector as a tech consultant. She had been working as database manager for Booz Allen & Hamilton (BA&H) in New York for six years. There she institutionalized the first ever centralized in-house database. Katja was also BA&H's European Liaison on international marketing missions and author for the annual Review. 
After New York, she returned to Paris to become the director of strategy for an IT company where she advised clients like Cartier, Intermarché, Lafuma, Nestlé France on digital transformation and CMS tools. Specialized in CRM and Data Management, Katja advised numerous start-ups in their first steps. She had been coaching CEOs and C-level executives on business performance and business ethics.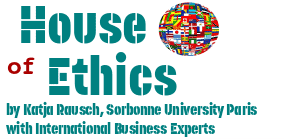 In 2020, Katja founded the House of Ethics – www.houseofethics.lu – a cross-industry and multi-cultural research and information hub on ethics.  In-depth articles on contemporary ethical issues by international executives, academics, researchers and entrepreneurs, and interviews are being shared with an ever-growing international community.
The idea of the House of Ethics naturally evolved with a career and network of more than 25 years in new technologies (Paris, New York, Luxembourg). Sharing valuable practical knowledge on ethics in a non-academic style seemed to be a welcomed challenge to raise the needed awareness on data ethics and societal ethical issues. Be it in regards to technology, arts, medicine, business, finance or ecology. 
Katja is the host of the House of Ethics YT TALKS – a series of interviews with thought-leaders from around the world.
Besides being an information hub, the House of Ethics is also a booking platform for speakers and a consultancy on digital ethics. The House of Ethics acts as a financially independent and apolitical entity. 
Alma Mater - Sorbonne Paris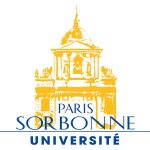 Katja is a linguist and specialist of 19th century scientific literature. Her final dissertation was on "The Image of the Scientist in the work of Villiers de l'Isle-Adam", the visionary and surrealist tech poet. It was the first Sorbonne thesis written on Villiers de l'Isle-Adam. Several years later Villiers' work got published in the Pléiade, one of literature's most beautiful collections.
Katja also holds a post-graduate diploma in marketing, audio-visual and publishing from the Sorbonne (Final thesis : "The Importance of Industrial Design in Corporate Communications"), and a MBA in leadership from the A.B. Freeman School of Business in New Orleans (Final paper : "The Orchestrating Power of Leadership. Looking at Leonard Bernstein."). In parallel to her MBA, she was a teaching assistant in Communication Techniques at the French Department at Tulane University in New Orleans.
Having always insisted on pursuing two careers – academic and professional – Katja was also committed to helping final students to transition to high-profile entry-level positions.
.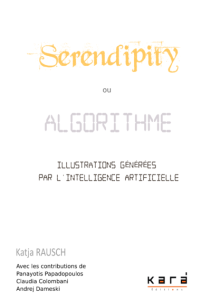 Over the past 18 years, Katja has authored six books with the latest being "Serendipity ou Algorithme" (2019, Karà éditions, in French).
Her first book "Es geht alles vorüber, es geht alles vorbei" (2004, éditions saint-paul, in German) was a collection of a hundred letters by her granduncle Philippe Gonner who, as a forcibly enrolled soldier by the Germans, died at age 21 on the Russian Front in 1944. The book instantly became a national bestseller.
Katja's latest fields of interest is research on the "Swarm Ethics" phenomenon, intercultural ethics, digital twins, and data privacy within healthcare, especially for elderly and children (sensitive data of sensitive groups).
To nicely round this page up : above all professional standards, Katja appreciates polite, intelligent and fun people.
Katja's Articles 2020-2022