"AI-Girl with A Pearl Earring" – Ethics & Arts or the Art of Ethics
Reading Time:
7
minutes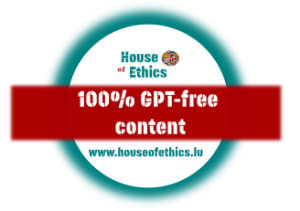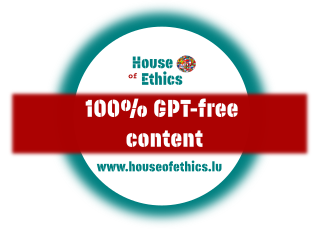 All House of Ethics content is written, created & sourced by our authors. Our content has not been generated by any large language model.
The Hague, February 2023
Generative Art vs Vermeer. Noise, a lot of noise. People are outraged. In The Hague, and beyond. And again it involved artificial intelligence and arts. But this time, no ethical dilemmas to be debated. The public opinion call was crystal clear: an indisputable mistake.
The story in a nutshell
The Mauritshuis in The Hague, known as the temple for Dutch 17th century painting from Rembrandt to Vermeer, had replaced the empty spot of Vermeer's universally acclaimed Girl with a Pearl Earring, loaned to the Rijksmuseum in Amsterdam, by a synthetic AI image A Girl With Glowing Earrings generated by Midjourney, an AI generative image program.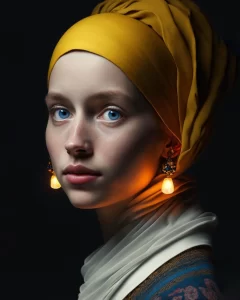 The context for this artquake is to be found in a contest launched by the Mauritshuis. In February 2023, the museum launched the contest My Girl with a Pearl and called on people to reimagine a new, remastered version of the museum's crown jewel Girl with a Pearl Earring.
The Open Call was a colorful success as shown by the 3,482 "artists" from 3-94 years who participated, 5 won, and one of the winning pictures was the much debated, and accused AI generated picture.
The "artist-prompter" of the winning image is Berlin-based artist Julian van Dieken. But straight from the start, van Dieken was clear and transparent about using an AI generator for his submission.
So why this raging turmoil? The Mauritshuis had to go as far as presenting official excuses to the outraged public.

February
The Museum, artists, participants, visitors, the press, the art scene, collectors, investors, even politicians were debating the "pearl" scandal.
It all took the shape of a public trial. With the striking difference that in this case everybody was considered guilty unless she/he proved her/his innocence.

The first to go was artist-prompter Julian van Dieken.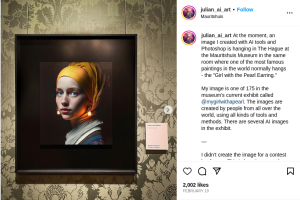 His public account of his "innocence" was posted on his Instagram account julian_ai_art, and read like a minute-by-minute police report. Here is his account:

"This is an unusual story: I didn't create the image for a contest but for me and this account. An image you may have seen in your timeline, maybe even liked or commented on. It's surreal to see it in a museum.
 
With that out of the way, this is how it came to be:
 
The @mauritshuis_museum in #TheHague usually exhibits paintings by the old masters. Rembrandt, Judith Leyster, Jan Vermeer, and more. The great ones. The Mauritshuis' most famous piece?
 
The Girl With the Pearl Earring.
 
Currently, there's a major Vermeer exhibition at Amsterdam's @rijksmuseum. Maybe you've heard of the event? The demand for tickets is wild. So, basically every Vermeer artwork you know got shipped from museums all over the world to Amsterdam.
 
This leaves "The Girl's" spot in The Hague empty for a couple of months. And so the museum created a contest called @mygirlwithapearl. Everyone could enter their own version of the famous painting, be it as a photo, a drawing, an AI image, a knitted homage, you name it.
 
I also entered my version, which I created with #MidJourney and Photoshop. The method was transparent, because in my submission (the original post you can still read here on my account) I reflect on how these new AI tools might change creative processes (it's also in my name "julian_ai_art").
 
3,500 images were sent in; 170 are being displayed in a digital frame; and 5 were "fine art printed" and framed. My image is among those 5."
As a result of his transparency, Julian van Dieken was cleared of by the public opinion. Nevertheless the case was not closed. The angry public turned to the Museum's management, and it fell on fruitful ground.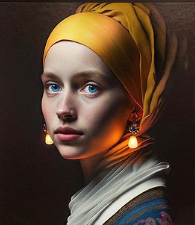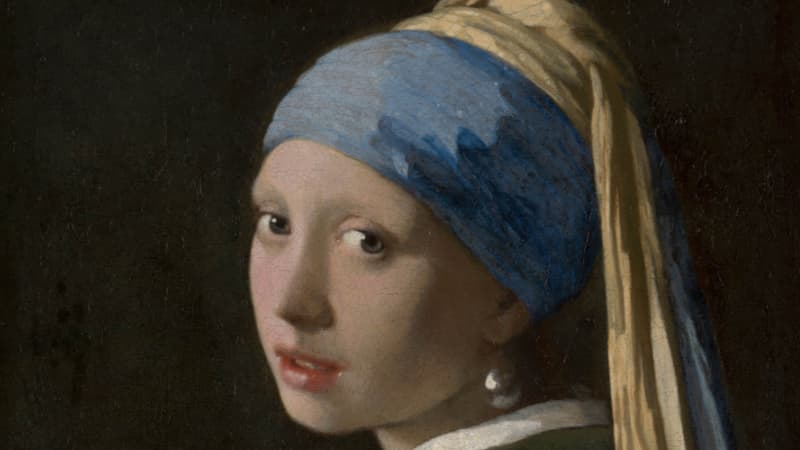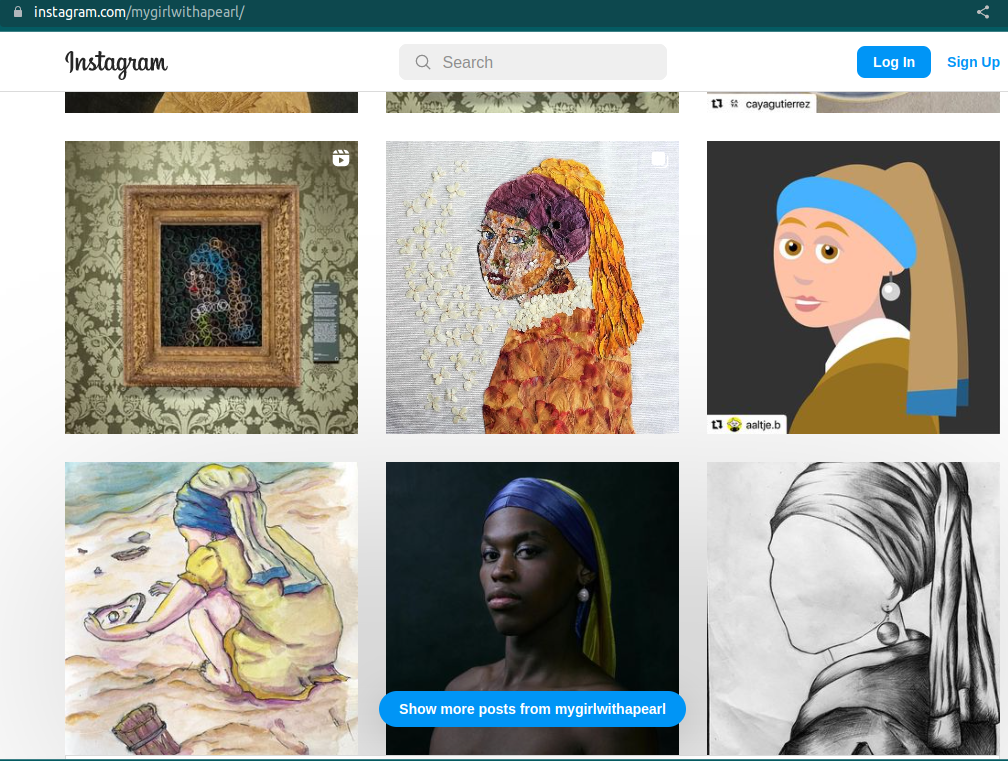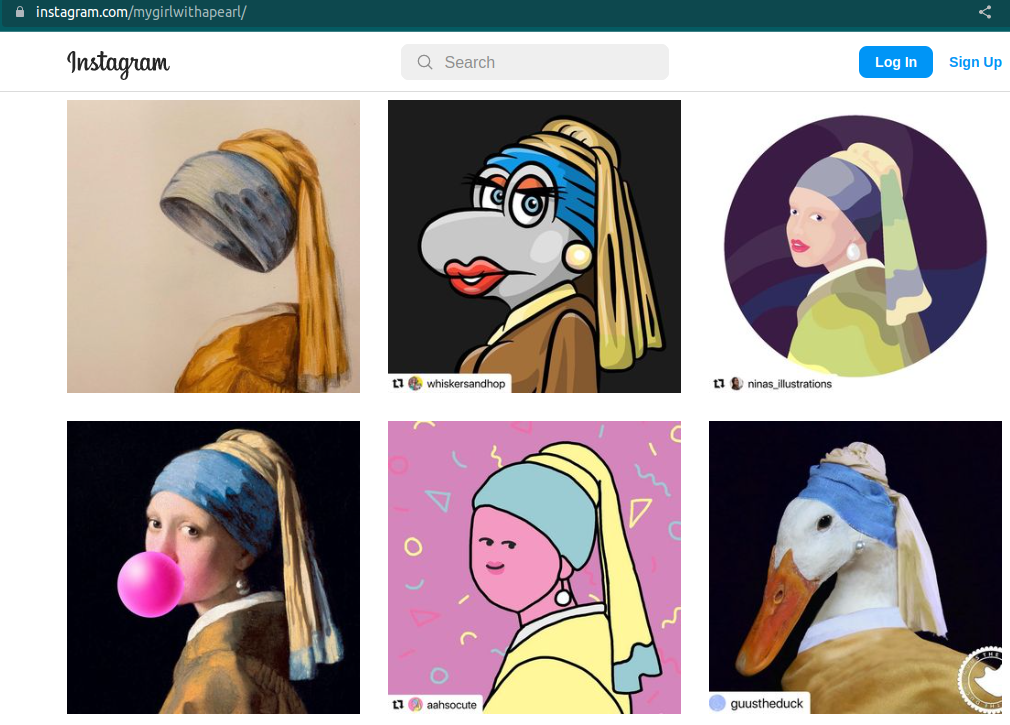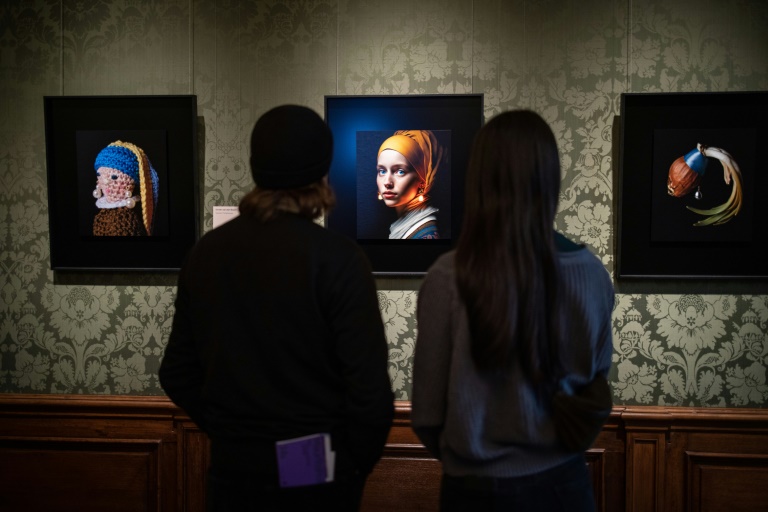 Eva Toorenent, the Netherlands adviser for the European Guild for Artificial Intelligence Regulation which has issued guidance on using and regulating AI moved to the front line. She told the online arts magazine  Hyperallergic  that the museum "did not understand the technology."
"Are you unfamiliar with the legal and ethical issues with the technology as well, or is it a case of pure disregard for actual artists all around?

You have shown you can't be trusted with taking care of and upholding human cultural heritage."
The response by Mauritshuis officials under fire :
"Basically the only criterium was that a creative process had been at the basis of the work that was sent to the Mauritshuis.
We knew that [van] Dieken's work was created with AI but we liked his image and for us, that was enough."
"We purely looked at what we liked. Is this creative? That's a tough question." (de Volkskrant, per Google Translate)
But was that "enough"? Definitely not, and definitely not a good enough answer for the outraged.

"The museum's uninformed response to the criticism was the most disheartening," said Toorenent. "I explained in a detailed email why AI generated art in its current form is highly unethical and has no place to be highlighted and celebrated in a museum.
One common concern is whether all generative AI violate copyright laws. " Artists have heavily condemned AI generators images like Midjourney, Dall-E, Stable Diffusion for scraping potentially copyrighted works to create datasets without seeking content."
Currently, Midjourney and DeviantArt are part of a class-action lawsuit filed by the United States District Court for the Northern District of California accusing the platforms of copyright infringement.
But this scandal seems to go beyond copyright, IP infringements, and privacy violation. It seems to be an endemic casus belli more than a technological regulatory issue.  

Eva Toorenent's argument might stand when she claims that AI generated art has "no place to be highlighted and celebrated in a museum" in the context of data privacy, IP violations and copyright infringements all current Machine Learning transformer models are built on. But we doubt that this was the cause for the public scandal.

When Toorenent states that the Museum has not enough knowledge on how these transformer models like DALL-E or Midjourney work, that's certainly true but neither has the mainstream public.
What else could be the cause for the uproar? The fact that the AI generated picture was exhibited in the Museum? We don't think so either. This hypothesis does not hold since there are many digital museums in the world. Digital art museums and hybrid museums are nothing new. The first digital art museum opened in Tokyo in 2018. Plus, there are many digital and hybrid art museums around the world.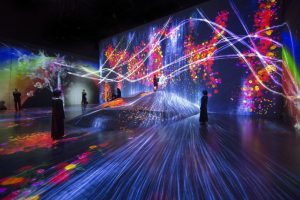 We think that the cause of this instance is not related to technology. It goes far beyond. The public uproar was too virulent for it just being another case of privacy and intellectual property violation. 
An endemic issue of identity
We actually believe that the virulent public reaction has an endemic reason.
Endemic, because Vermeer's painting has an unique status and symbolism in Dutch culture. It is a tremendously strong identifier of Dutch identity, culture and heritage which became obvious once the Vermeer was physically replaced by the AI picture.
The "Girl with a Pearl Earring" carries such a deep national symbolism that its replacement by a random piece of computational art without historical dimension felt like an act of national betrayal. Maybe even a sense of betrayal towards Vermeer, the artist. And towards the Girl, even though she is a fictional character. But the ensemble is deeply cherished, and is of high emotional and psychological value to the Dutch.

This episode shows how computational art misses at least one specific level of connection to humans, history. Data generated art has no history. Not like the artist. We know about the life struggles of van Gogh, Toulouse-Lautrec or Frida Khalo. It moves us. We identify them in their art. No such thing with data generated art.

Another notable element of this story is the "moment of rejection" by the public. Once physically facing the substitution and seeing the empty spot of their national treasure being filled by a piece of AI generated art certainly was a triggering moment.

The computational Ersatz for a quintessential piece of Dutch heritage was felt like a spear in the heart.

As innovative and liberal the Dutch have always been (in printing in the Golden Age, with freedom of speech and thought now), they have always been deeply bound to their values.
That's why I chose to write about this utterly revealing incident which unravels  how computational art awakes and solidifies humaneness or national identity through collective counter-reaction.