Reading Time:
7
minutes
Serendipity ou Algorithme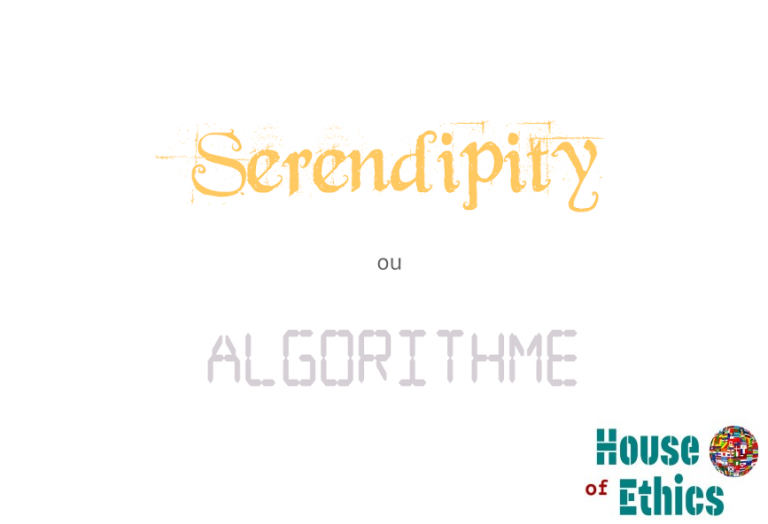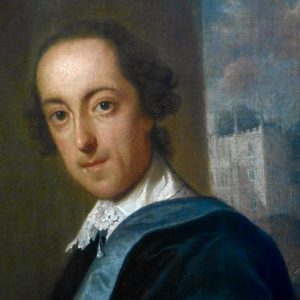 The word Serendipity is attributed to Horace Walpole, 4th Earl of Orford (1717-1797).
Philosopher and writer of Gothic novels including The castle of Otranto, he was also Member of the British Parliament, antiques dealer and salon man.
Contemporary to Voltaire, he only mentioned Serendipity once, … in a personal letter.
The word Algorithm has been coined by the Persian mathematician and astronomer Al-WARIZMI or Al -KHOREZMI (around 780 -850).
The word "chiffre" and the discovery of the number zero have been attributed to him; he introduced the decimal system and became a pioneer of algebra.
The word Algorithmi, which is the Latin translation of Al-Khorezmi, eventually became Algorithm.
Why write about the mysterious Serendipity and the almighty algorithms?
Serendipity, as defined by its inventor Horace Walpole, is different from fate (positive and negative) or luck, providence, fortuity or pure chance.
There is no theory or serendipitic manifesto, which makes the concept all the more intriguing.
The English Earl invented it by reading "a silly fairy tale" which was an English translation by a Frenchman who had read the story "The Travels and Adventures of The Three Princes of Serendip" based on an account by an unknown author Persian, inspired by Indian or Chinese stories (!!!).
Inspired by the travel literature, very popular in the 18th century, Walpole neither more nor less imagined the neologism Serendipity to describe the surprising discoveries of the three royal highnesses.
For its inventor, Serendipity is "a very expressive word", he says. It is quite curious that Walpole only mentions Serendipity once, in a personal letter. To believe that the genesis of the term was premonitiously serendipitic.
The two characteristic ideas of Serendipity, according to Walpole, are accident and sagacity. It's connotations are esprit, attitude, perspective, receptivity, knowing how to connect, combine, reinterpret, reformulate, imagine and create.
Serendipity is an occurrence, a phenomenon, a positive circumstantial chance.
Semantics and various connotations
Its semantic field comprises words like imagination, strolling, surprise, intuition, revelation, novelty and happiness.
Whereas algorithm is defined by calculation, method, programming, precision, formalization, repetition, sequence and explicable.
Everything is amazing when we talk about Serendipity!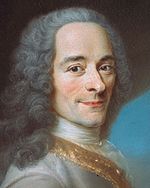 In particular, with Voltaire, in 1748 and his philosophical tale "Zadig or Destiny", inspired by the same Persian tale "Voyages and Adventures of the Three Princes of Serendip", the notion appears. Walpole read Voltaire, who in the 18th century was a true rock star. For the philosopher of Paris, the sagacity of Walpole was rather rational discernment and the circumstantial accident a "quirk of Providence".
Nowadays, the "quirk of Providence" has been replaced by algorithms and statistics.
No one can deny the hypertrophied importance of the algorithms that punctuate our life, be it Siri, Alexa and other assistants. They accompany us, assist, support and guide us on a daily basis.
Is it for comfort? Lack of confidence? Too much confidence? Do we believe them to be superior to our own abilities?
Our relation to the world
Whether it's artificial intelligence, robotics, machine learning, deep learning or simply big data, everything prompts us to think about the extent to which our relationship to the world, to others and to ourselves is deeply affected by the governance of algorithms.
Does the non-programmed still have a chance in our life, ultra-calibrated by machines and algorithmic programs?
This observation of the power of computers over humans is not new.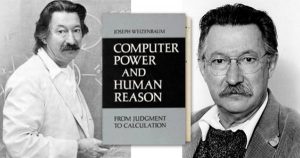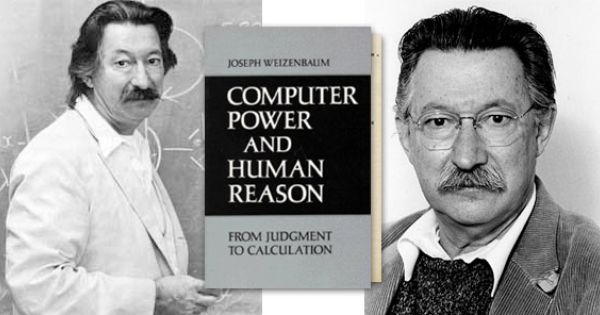 Already in 1964, Joseph Weizenbaum (MIT), the pioneer of chatbots with his program Eliza, alerted of a possible misconduction.
In his book "Computer Power and Human Reason – From Judgment to Calculation" he pointed to the supremacy of programmed computers over Man. On the psyche of Man.
Weizenbaum observed with bewilderment how quickly people fell for – "fast and deep" – the most simplistic computer programs.
That an addiction was developing extremely quickly, putting our common sense to sleep. His favorite subjects were responsibility and trust.

And our power to decide, to judge that distinguish us from machines.
Men decide, the machines calculate.
Serendipity has become bankable
Currently, Serendipity has become a hot topic in artificial intelligence and algorithms.
In terms of AI, the idea of ​​Serendipity is not new.
It has already been present in artificial intelligence laboratories since the 1980s. But it is with the boom in robotics and autonomous systems, that Serendipity has become perfectly bankable.
Why now ?
Because Big Techs are seeing more and more that ML models don't match reality. That doubt and uncertainty undeniably belong to human nature.
The goal of the global players in big data and artificial intelligence is to inject uncertainty into algorithms.
To artificially create vagueness, they don't call it Serendipity, but vagueness, "uncertainty", or "randomness" or even "fuziness". Create systems that self-assess their own degree of uncertainty.
Crucial in the case of autonomous cars or military drones or medical diagnostics.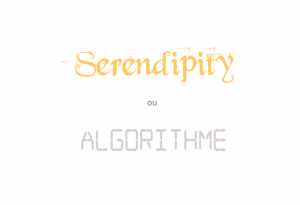 Just like the man who doubts, evaluates, estimates before deciding. This is what scientists aspire to in their laboratories in Menlo Park and elsewhere.
The idea is to program the non-programmed in the algorithms in order to make them more precise … in the vagueness.
More realistic. More human.
How paradoxical!
When we talk about the inexplicable, the non-rational, there is a very particular logic that Aristotle had already brought to light: abduction.
Abductive logic would be the most likely to explain this phenomenon of Serendipity.
For Aristotle, abduction allows much of our ordinary thought process to function on suggestion and supposition. Abduction is a logical method like deduction or induction – except that in abduction we are looking for hypotheses, and possible explanations, to actual observations.
"The car is wet". " It rained. – would be our deduction.
Except that this is just one hypothesis among many, not a proven conclusion.
We are certainly losing in rigor, but we are gaining in openness.
Abduction goes beyond the laws of pure logic and leads us into the world of possibles.
Abductive reasoning is used in many disciplines, such as medical diagnostics (it is possible that a symptom is a cause for a particular disease), the search for bugs in a technical or computer systems (if the computer does not start anymore , it may be that …), in the legal field and all kinds of everyday causal situations.
In the 19th century, it was the philosopher, logician, mathematician and founder of semiology  Charles Sanders Peirce (1839-1914), who took a keen interest in abduction and "democratized" it.
According to the American thinker, abduction "takes place in an uncontrolled part of our brain. The process has nothing to do with a logical rule ".
Umberto Eco, describes abduction as "the detective's method". Look for traces, detect clues and formulate hypotheses. This is what happens when you are faced with a serendipidic phenomenon. We want to solve the mystery.
Binary algorithms cruelly miss out on humanity
Reality makers forge / calculate a false reality which sometimes becomes our new reality.
A virtual reality sitting on filter bubbles.
By excessive personalization algorithms lock us in narcissistic universes, formatted by our own knowledge and desires.
But our life is not a calculation. It is our rationalization that makes it sequencable, logical and moderately predictable. But deep down, we are wandering in the unorganized.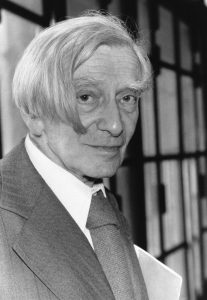 The non-programmed, the unanticipated, the New, the unknown, the and the unexplainable, the  "I don't know what of almost nothing" as Jankélévitch put it. Which is part of our human condition.
If Serendipity brings us closer to reality, to the truth, can we learn to live Serendipity? Could it be a technique? An art?
Aristotle would certainly answer "yes". Just as Aristotle asserted that rhetoric is a technique, so is logical reasoning. Our mind, attitude, and perspective make it possible.
It is undefinable. Unclassifiable, polymorphic and intense, like magic.
Serendipity is subjective and is based on experiences. The extraordinary thinker Heinz von Foerster could have said that it is fractal. Like ethics. It repeats itself endlessly within itself.
Serendipity has no goal, while algorithms are based on a computational process assigned to a goal.

Can we live Serendipty daily? Let's be realistic.
Completely living our life on a Serendipity mode would not be possible.
Nevertheless, our condition, our inner balance, do they not require serendipitic moments?
Irrational, dadaist, fun and whimsical bubbles, sometimes intense at will.
Wouldn't we miss out on life if we no longer cultivated it?
In any case,  Serendipity is genuine. Unique. Intense. Non-falsifiable. And it struggles to survive in an organized, arranged and logical world of algorithms. It loses its brillance.
Maybe the irradiant spark of Serendipity is meant to counterbalance the algorithmic routine of everyday life that sometimes drags us away from our homeland : happiness.
To find what we were NOT looking for !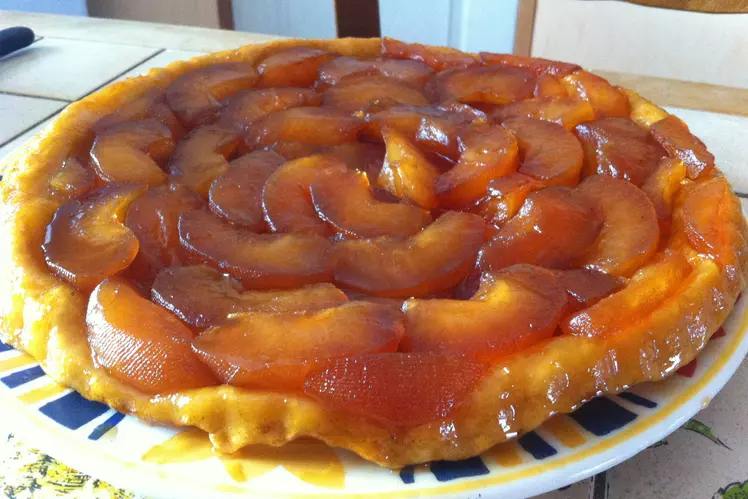 If deductive and inductive approaches provide quantitative information partially contained in the premises, it is the novelty of the information that characterizes abduction, since it "brings us knowledge, fallible of course, but new".
Abduction is the provision of fundamentally new, often irrational knowledge that characterizes Serendipity.
Like intuition, it is about envisioning the possible.
Serendipity therefore uses both perception and cognition.
The aim is to lead to a comprehensive understanding of an unexpected phenomenon: abductive suggestion comes to us like lightning, although from an extremely fallible view.
This is how Pasteur, Fleming, Roentgen, Schlieman or the Tatin Sisters discovered treasures without looking for them.
As algorithms take us further and further away from the possible and anchor us in a new real, Serendipity takes us to the side of the possible, the virtual, the imaginary.
Abduction summons imagination, intuition, creativity. Thus our mind.
Serendipity or Algorithm - the book
This article is part of the book Serendipity ou Algorithme by Katja Rausch, published by Karà editions. 2019.
With contributions by Claudia Colombani, Panos Papadopoulos and Andrej Dameski.
Founder HOUSE OF ETHICS
Author's Posts
Founder HOUSE OF ETHICS
Katja Rausch is specialized in the ethics of new technologies, and is working on ethical decisions applied to artificial intelligence, data ethics, machine-human interfaces and Business ethics.
For over 12 years, Katja Rausch has been teaching Information Systems at the Master 2 in Logistics, Marketing & Distribution at the Sorbonne and for 4 years Data Ethics at the Master of Data Analytics at the Paris School of Business.
Katja is a linguist and specialist of 19th century literature (Sorbonne University). She also holds a diploma in marketing, audio-visual and publishing from the Sorbonne and a MBA in leadership from the A.B. Freeman School of Business in New Orleans. In New York, she had been working for 4 years with Booz Allen & Hamilton, management consulting. Back in Europe, she became strategic director for an IT company in Paris where she advised, among others, Cartier, Nestlé France, Lafuma and Intermarché.
Author of 6 books, with the latest being "Serendipity or Algorithm" (2019, Karà éditions). Above all, she appreciates polite, intelligent and fun people.